Movember is a great cause to raise awareness for men's health issues, whether it is physical or mental health – it doesn't matter – the point is to raise the profile of men's health issues so they can be dealt with in a caring and compassionate way.
I participated in Movember last year for the first time and it was a scary endevour as I wasn't sure how I'd go having never attempted to grow a mustache before. I've now learned that I can't grow a luxurious mustache like some blokes and by the end of the month it looked like I'd been pulled off the set of a bad 80's porn film! That might not have been so bad though, I think people generally felt bad for me and as a result, I managed to raise $805 over the month – which I think is pretty bloody awesome.
My last attempt I tried to grow a pretty tradition mustache, you know – the hairy top lip. This year in an attempt to look ever so slightly less ridiculous, I'm going to see if I can carve out a moderately respectable set of handle bars. I know right now I'll be no Chopper Reed but it is worth a shot!
Below is my artists impression of what I might hope to look like if I channel enough energy and think positive thoughts about my mustache: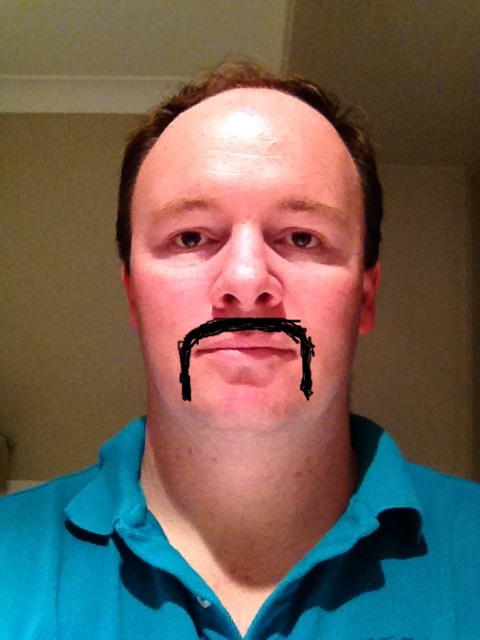 Raising money for Movember helps my Mo grow, honest! My MoSpace page is up and running already, so you can donate to my worthy cause right now – don't wait – get your wallet and flick me $50 – it is for a great cause!