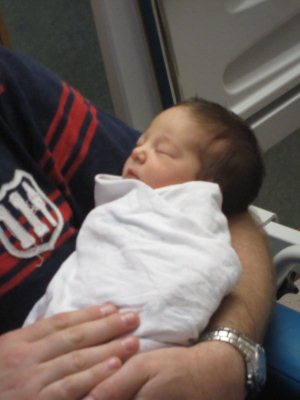 I'm absolutely delighted to announce that we have a new baby girl to add to the greater Lattimore family, Grace Ivy Lattimore.
After a long wait and a lot of heartache, my oldest brother Phil & his wife Tammi welcomed Grace into the world 10 days early at 1:48PM on Saturday 12th March 2011 – weighing in at 5lb 15oz and 46cm long!
Claire, Hugo, Evie and I dropped into St. Vincents Hospital in Toowoomba on the way back to the Gold Coast to meet our newest niece/cousin and it was such a happy meeting.
Grace is a gorgeous little girl and I'm now looking forward to Evie having another cousin a similar age to play with in the near future. There is just something completely amazing about meeting a fresh baby, it is the miracle of birth realised in the flesh so to speak.