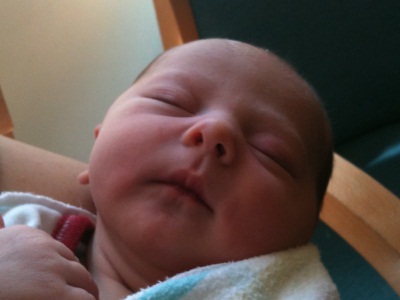 Claire and I became parents for the second time on Tuesday 18th May at approximately 11:40AM, when we welcomed a beautiful baby girl into the world named Evie Charlotte Lattimore.
Evie weighed in at 3.6Kg or 7 lb 15oz in the old scale and was 49cm long. According to the Queensland Health growth charts, she is right on the average for length and between 50th and 75th percentile for weight.
Claire and Evie are both doing really well and we're overjoyed to have a little girl in the family.