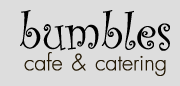 This evening I was lucky enough to have dinner at a small, quirky Surfers Paradise restaurant named Bumbles Cafe. It is located on River Drive at Budds Beach and has a great outlook over the famous Gold Coast canals with their luxurious mega mansions and super sized cruiser style boats. The site was originally a convenience store and in January 2000 was converted into a small cafe with a handful of tables and a bench seat. Over the years, that has grown to now seat sixty inside spread across a split level floor and four general dining spaces, coupled with alfresco dining for forty.
By the look of it, Bumbles take a lot of pride in their menu and keeping it seasonal and fresh. We were eating from the menu of the month, which had three courses with 4-6 dishes in each section. I chose a lemon risotto with Morten Bay bugs for an entre, snapper on a bed of beans and a sticky date putting for dessert. All of the meals I had for dinner were excellent, well cooked and flavoursome. With so many other delicious options on this months menu alone, I can see why people return to Bumbles restaurant for dinner.
I've known about Bumbles as a cafe from 2004 when I first moved to the Gold Coast as it is walking distance from one of our offices, however didn't realise that they had such an excellent dinner service as well. I would absolutely love to go back and sample some of the other items on the menu at some point, which will no doubt be different but equally as scrumptious.