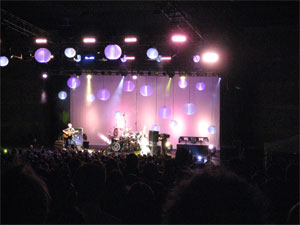 The John Butler Trio are currently on the Australian leg of their Grand National tour and we were lucky enough to see them.
The concert was held at the Brisbane River Stage last night and the event was sold out; which officially made it the single biggest crowd in the bands history that they've performed in front of world wide; go Brisbane.
The evening was fantastic, with the John Butler Trio playing all of the new songs from their Grand National release with every second song being an older one. The Trio played from about 7:30pm until approximately 10:15pm with no breaks other than for us to applaud for an encore!
Such a great band, you need to do yourselves a favour and go and see them next time they are in your neck of the woods.