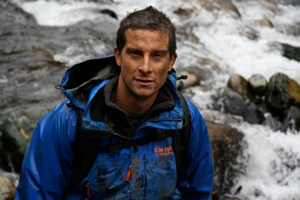 Bear Grylls is the face and host of Man Vs Wild, a massively popular TV show where Bear is dropped into some of the most inhabitable, remove locations on the planet and demonstrates first hand how to survive.
Having a black belt in Karate, Bear spent three years with the British Special Air Service (21 SAS) division where he specialised as a combat survival instructor, trained in evasive driving, parachuting, demolitions, trauma medic, unarmed combat and jungle warfare.
Elliot Loney on the other hand is not trained in any of those things but does a mean Bear Grylls impersonation, first seen when Bear got lost in a camping store and now as he manages to navigate his way to safety from the treacherous urban jungle!