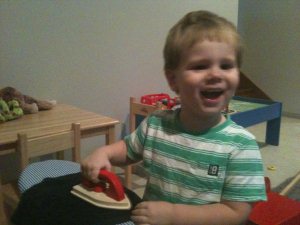 Hugo loves to help around the house, it doesn't matter if it is taking a coffee cup up to the bench or helping vacuum – he loves to be involved.
His fascination with ironing first appeared when he went into one of the kitchen draws and picked out an electric beater, grabbed the tea towel, laid it out neatly on the coffee table and begin 'ironing' it with the beater.
We thought that was just about as cute as could be, so he now has the real deal!